The Basics of Calligraphy
Author: Halima Ibrahim

Level: Basic
Course overview
Do you want to learn a skill that can help you relax? I believe you do. Join me in this course as we explore calligraphy as an art. I will teach you the basics and all you need to know about calligraphy.
Video time: 1 hour

Certificate: Yes

Lessons: 5 Modules
This course begins with an introduction to Calligraphy as a work of art. It explains its history and how it became famous. You will learn the design and execution of lettering with a broad-tipped instrument. Calligraphy is not nearly as difficult as it first appears, I will walk you through the basics and tools used in calligraphy.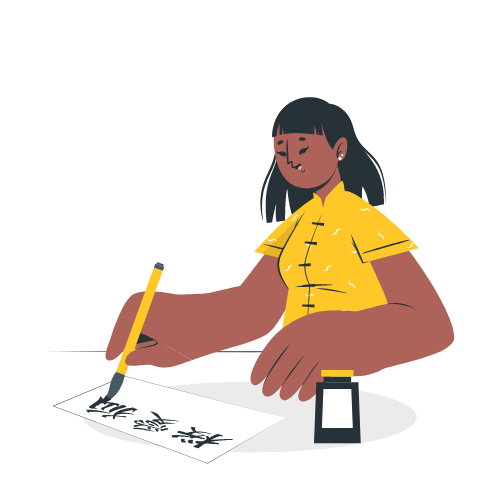 key lessons from this course
At the end of this course, you will know:
How to develop your pen skills using a calligraphy pen

The art of giving form to signs in an expressive and skillful manner

How to promote your calligraphy business
Meet the instructor
Halima Ibrahim
I am a highly proficient and creative designer, the one behind 'Haliigraphy'. I design amazingly in western, eastern, and Arabic Calligraphy. I was born and raised in Gombe State. I started my primary school at Gombe and completed my High School at Great Heights Academy, Abuja. I am currently pursuing a degree program in Civil Engineering at Nile University of Nigeria, Abuja. I am fuelled by my passion for Art and Calligraphy. I am currently working as a freelance artist and director at Aldi Interiors.