Beginner and Intermediate Introduction to the Guitar
Author: Jamal Daniels

Level: Beginner

Modules: 2
Course overview
Wishing you could play the guitar is not enough to become a master. It is a little push in the right direction that makes the difference. In this course, I will provide you a well-structured approach to help you grow into a professional guitarist.
No. of videos: 10

Certificate: Yes
At some point, you may have dreamt of being the lead guitarist of a rock band, or you may have sat in your room singing at the top of your voice with an imaginary guitar in your hand. If you can dream it then, you can do it. Let's make your dreams come true with this course. It contains the basic knowledge that will help you begin to practice playing the guitar, such as the parts of the guitar and the names of strings.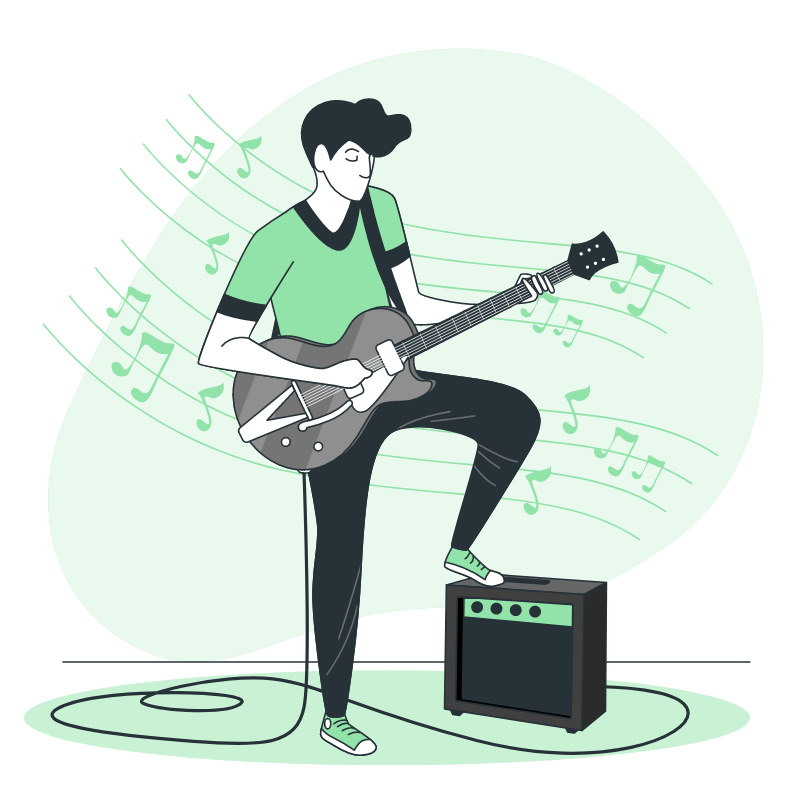 The course will surely ease you into the art. First, you will learn about the parts of the guitar, and how to place your fingers. You will learn some dexterity exercises that will help you build finger flexibility. After exploring the instrument, you move on to playing music. It covers the types of chords and progressions, and you will see how these influence your music.
The course has been presented in phases so that you enjoy the learning process, and with the information you receive, you can begin to experiment and master your playing style.
You'll learn:
The parts of a guitar
How to play bar chords
How to create progressions

Happy Learning.
Meet the instructor
Jamal Daniels
Jamal Daniels is a professional guitarist. He was born and raised in Jos, Plateau State. He has a Diploma in Film and Television Production, and a degree from NTA College, Jos. He started playing the guitar in 2014, and through a consistent level of practice, he went professional in 2019.