Cake Making for Beginners
Author: FOELA

Level: Beginner

Modules: 9
Course overview
Who doesn't love cake? So, let me introduce you to the art and business of cake making, cake decoration and I leave you with a treat, my secret recipe.
No. of Videos: 23

Certificate: Yes
In this course, you will learn the piping and inscription techniques that will transform the design of your cakes. You will also learn recipes for red velvet, chocolate, vanilla cakes, and an ultimate recipe to make a wide variety of delicious cakes.
This course covers the fundamentals of cake making. Master these techniques, and you are on your way to becoming a cake-making expert.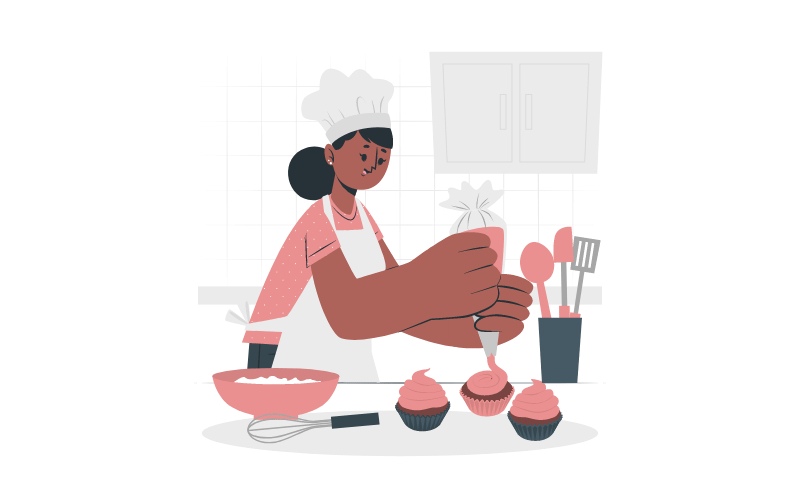 You'll learn techniques that will transform the design of your cakes and make them even more appealing.


key lessons from the course
At the end of this course, you will have gained the following:
The origin of cake

Ingredients used in cake making

Procedures for baking cake

Cake designs
Meet the instructor
FOELA O'Oviaesu
Faith Osasu Oviaesu is the CEO of Cakes and More by FOELA. She has been in the cake baking business for a long time. Her wealth of experience in the field has earned her the title of a master baker.