Channel Ops
Leaders

Certification Programme (CLCP)

The CLCP is the intermediate level of the Channel Ops Certification Project that would focus on building capabilities in driving a service and performance culture on a team and organizational levels.
The focus will be on project and case studies and these leaders must complete and pass this certification programme at the agreed cutoff mark. The programme is rigorous and intensive and will prepare the leaders with multiple skills and knowledge to drive business growth especially in a digital era.
Format
Virtual + Online
(LMS)
1 Day Virtual
4 Weeks LMS
2 Weeks Project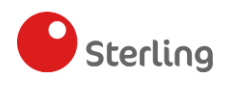 Programme Objectives / Take Away As leaders, the most critical focus of this programme is on building and institutionalizing the culture of service and operational excellence through process, technology and people and driving profitability..

At the end of this programme, the leaders would:
Have a deeper understanding of the elements for building a winning and service culture across all functions.

Be better equipped with the digital tools and techniques for translating the culture into everyday performance.

Become adept at sales and marketing, with the ability to build little ecosystems of wealth in their locations.

Be able to design products, improve processes, and understand the links between these and to build service excellence and profitability.
We are just a click away for support and enquiries.
For Calls, click any of the numbers below
To chat on WhatsApp, simply use the Menu above or click below
Instructor Engagement Time
The instructor will spend 1 day with the delegates on Microsoft Teams introducing the course, case study and taking the first set of lessons.
Continue on the Learning Management System (LMS)
After the 1-Day Instructor engagement, delegates will continue on the LMS for 4 weeks taking the other pre-recorded lessons and quizzes.
Programme Structure - Recap
Projects and Assessments
For another 2 Weeks, Projects will be given covering all aspects of the training, which delegates will answer and submit on the LMS. These will be scored and posted to each delegate dashboard.
Certification Exam
At a designated date after the training, delegates will write an exam and upon meeting the cut-off mark, be awarded a Certification.