Grooming Smart Kids-A Guide for Parents
The right amount of stimulation at an early age can considerably enhance a child's mental capabilities. The first few years are thus the prime time to focus on a child's intellectual development. As such, this course gives parents' some valuable lessons to see their children develop to their maximum potential.
6 Modules

Certification

5 Questions

16 Videos
About This Course
Understand how to groom smart kids by exploring the principles that will help unwrap their individuality and understand the factors of social, emotional, and physical development in toddlers. Know the proper way to raise or groom your kids and the impact on the child's psyche & behavior.
Insight
Raising an intelligent child offers both unique challenges and opportunities. At first glance, it seems that you'll have to spend a lot more time and to promote intellectual growth and curiosity in your child. This developmental milestone will yield positve effects on the children for life.
We know that children learn more quickly during their early years than at any other time in life. Thus, the first five years are crucial for the child's cognitive development.

Children need love and nurturing to develop a sense of trust and security that turns into confidence as they grow. While no two children develop on the exact same timeline, this sensitive period is indeed a major developmental milestone that should be paid attention to.

While grooming your child, you'll be rewarded with a closer relationship and a better understanding of each child. You'll also be able to nurture your child's gifts and intelligence and expand his or her horizons.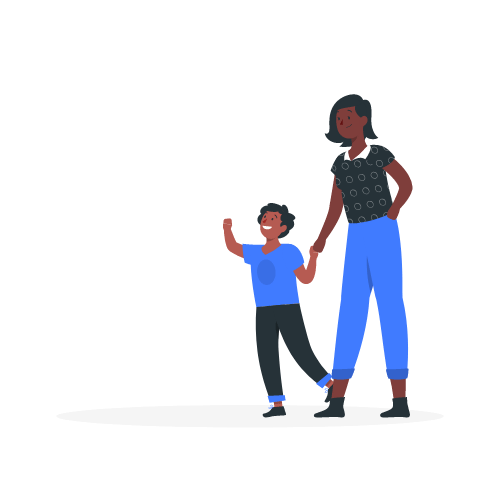 You'll learn
Emotional development in toddlers
Cognitive development in toddlers
Physical development in toddlers
Happy learning.
Meet the instructor
Quadri Adebimpe Folami
Quadri Adebimpe has had a track record of successful teaching and educating young learners for over seven years in a formal and informal setting. She started teaching arts and crafts to children At the age of 20 and further began to take part-time teaching jobs over the space of four years as she studied and maintained her own academic status.