Selection, Development, and the Use of Instructional Resources
Pre Assessment
2 Questions
As the conductor of your classroom, you'll learn how to carefully choose the perfect resources, crafting a collection that captivates your students' hearts and minds. But we won't stop at selection. We'll show you how to elevate those resources to new heights by developing them to meet the unique needs of your students. You'll learn the art of enhancing, adapting, and customizing materials, creating a tailored experience that embraces diversity and personalization.

Together, we'll empower you to become the maestro of your classroom, orchestrating a symphony of learning that resonates with every student.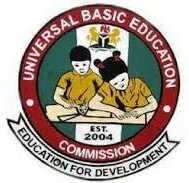 Key Takeaways
At the end of this course you would be able to do three major things

Firstly, define management and identify some of the models of management

You will be able to discuss in detail, the importance of classroom to effective school leadership;

You would be able to identify relevant instructional resources and how to use them appropriately
Who This Course Is For
Educators and teachers at various levels of education.

Novice teachers who are just starting their careers.

School administrators.

Curriculum Developers.

Instructional coaches.

Teacher trainers.
Universal Basic Education Commission (UBEC)
The UBE Universal Basic Education Commission (UBEC) is Federal Governments Agency saddled with the responsibility for coordinating all aspects of UBE programme implementation.

The Universal Basic Education (UBE) Programme was introduced in 1999 by the Federal Government of Nigeria as a reform programme aimed at providing greater access to, and ensuring quality of basic education throughout Nigeria.