Introduction to Scales and Solo Techniques
Author: Jamal Daniels

Level: Intermediate

Modules: 3
Course overview
Did you know that with every melody you play, you can have your audience captivated through the night, till the dawn? A mastery of the guitar scales that will help you deliver resonating tunes is all it takes, and I will teach you. Join me.
No. of videos: 12

Certificate: Yes
Ever conceived the idea of playing in front of a large crowd or ever wanted to play your favourite song on the guitar while pretending to be your favourite musician? This course has been designed to give you order as you journey in that direction.

Now you have an idea of the various parts of the guitar instrument and the names of the guitar strings, you will learn how you can tune your guitar without using an App, because your ability to tune your guitar properly is key to creating right sounds with your instrument.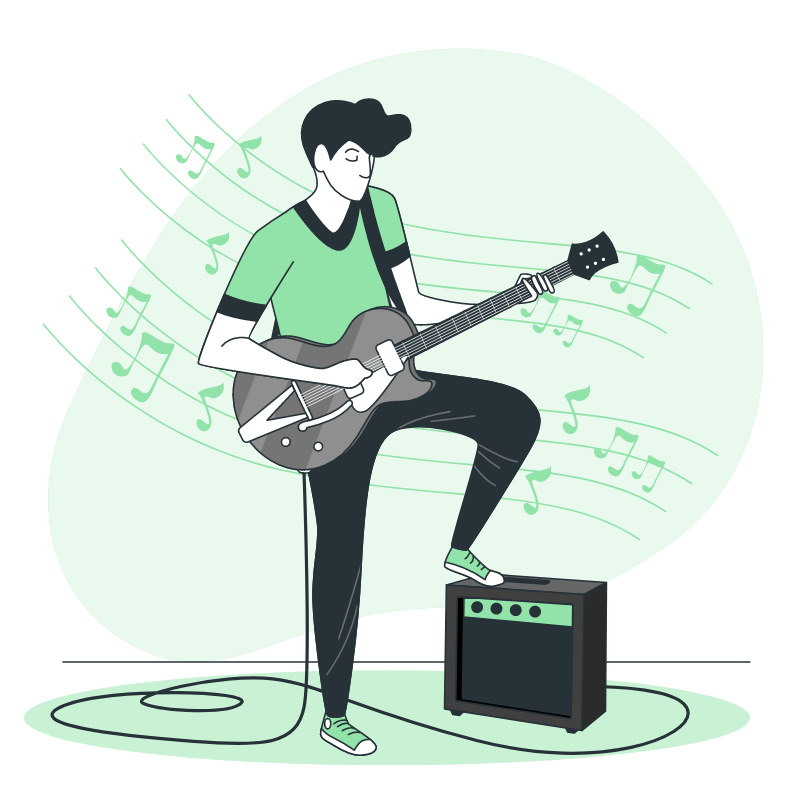 To help you advance towards becoming a professional guitarist, you will learn the major and minor scales, and also see how you can combine your knowledge of these scales to play solos. You will realise that these help you create dynamic melodies.


You will learn how by going over backing tracks, you can learn how to solo in different guitar keys and become a more confident guitarist. The course is designed to help you enjoy the learning process, experiment and gradually master your playing style.


Happy Learning.
Meet the instructor
Jamal Daniels
Jamal Daniels is a professional guitarist. He was born and raised in Jos, Plateau State. He has a Diploma in Film and Television Production, and a degree from NTA College, Jos. He started playing the guitar in 2014, and through a consistent level of practice, he went professional in 2019.