Kwalliya na Yau da Kullum (Casual Makeup)

Kayan kwalliya na kara samun karbuwa a duk fadin duniya, kuma abu ne da kowace mace take so takoya a wannan zamanin. A wannan darasin namu zaku san menene kwalliya da kuma su menene kayan kwalliya. Zakuma ku koya yanda ake shafe fuska tas har da yanda ake jan gira da saka janbaki.
2 Modules

Takarddar Kammalawa

7 Questions

Bidiyo na kallo 8
Iya kwalliya
Ko wacce ya mace tana da kyawun da aka hallice ta dashi, Toh Kwalliya shi ya na sa ki kara fito wa da kyawun da kike da shi ne, idan ki ka kalli kanki a madubi ki ji dadi.
Sana'ar kwalliya
Kuma idan kina yin kwalliya dan sana'a zaki ji dadi idan kostomomin ki suka kalli madubi suka ji dadin kwalliyar da kika yi ma fuskar su.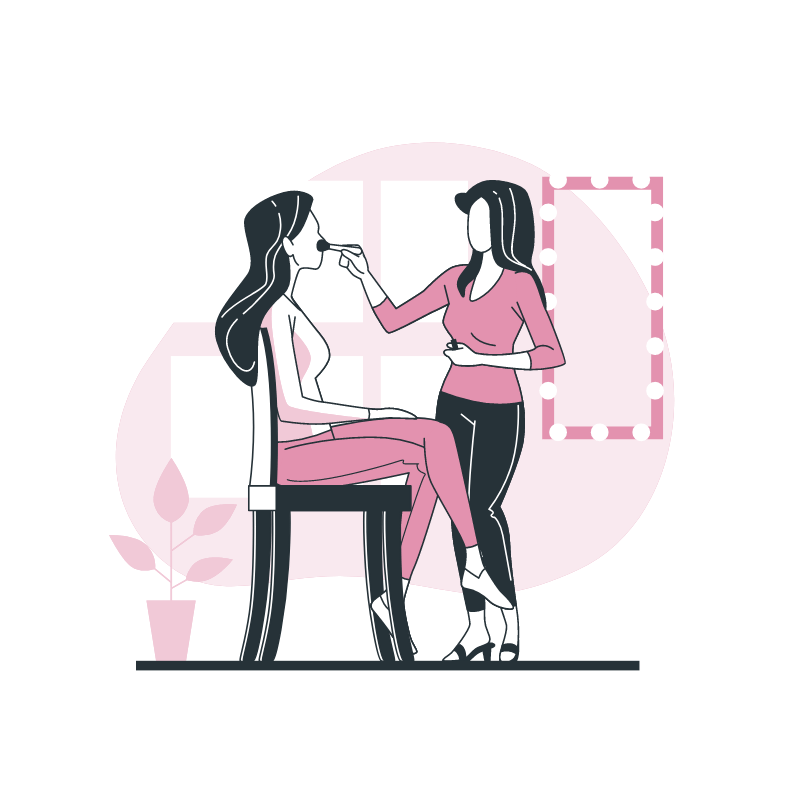 Want to try out dramatic looks but are afraid that you might end up looking like a panda? Do you find yourself trying new techniques but ending up frustrated because it just doesn't look right? Build confidence and control of makeup application with our makeup-making course online.
Learn about different tools, application techniques, and expert tips to help your makeup stay on longer. This course will focus on helping you highlight your favorite features and creating fresh, new looks that complement your face structure and skin type beautifully.
Get the perfect look for every occasion with our online makeup course that will help you perfect the 'no makeup' look, discover the best products for your skin type, and find out about the latest beauty trends when you sign up.

Za ku ga anyi bayanin yanda ake kulawa da kayan kwalliyan nan dan su dade kana amfani da su kuma ka sa wadanda kake wa kwalliya su yarda da kai da kuma abinda kake sa masu a fuska.
Meet the instructor
Rabi Aliyu
Rabi Yusuf kwarariya ce wajen kwalliya tazo maku da wanan darasin dan ta nuna maku daki dakin kwalliya na yau da kullum daga farko har karshe wato shirin fuska, zuwa jan gira, kwalliyar fatar ido, da sauran su.