Piano and Music Tutorials for Beginners
Author: Reuben Mozart

Level: Basic

Modules: 11
Course overview
Music is a powerful force. Knowing how to use this force is a dream for most people. In this course, I will teach you how to harness the power of music through the piano.
More about this course
This course offers a full range of simplified lessons for all ages. Modules have been designed in a style that caters to your musical interest and will help unleash your creativity. It focuses on piano playing techniques, rudiments of music, primary and advanced chords, scale, sight-reading, and other musical concepts.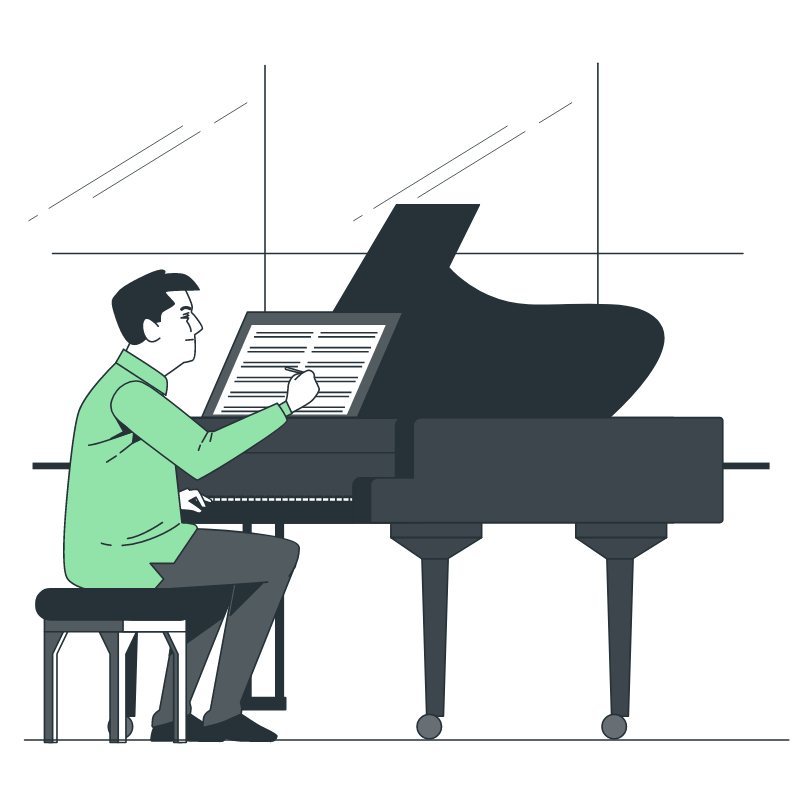 This course guides the learners on the names of the white keys, patterns of black keys, positioning of fingers on the piano/keyboard, playing the five fingers exercise, the solfa notation, and so much more.


key lessons from the course
At the end of this course, you will have gained the following:
The five fingers exercise

How to play simple melodies using solfa notation

Basic piano chords

Happy learning.
Meet the instructor
Reuben Mozart
Reuben Mozart is a professional music tutor who trains students in several schools within the Federal Capital Territory of Nigeria. He has obtained degrees in music education and composition. He plays the piano, saxophone, violin, and other instruments, and in this course, he shares his expertise on piano and music.