Author: Mayokun & Skelly

Level: Basic

Modules: 3
Course overview
Do you have your own views about love, food, culture, politics, or life in general? If so, let us take you on a step-by-step journey through starting your own podcast and running it successfully.
No. of Videos: 8

Certificate: Yes
More about this course
This course breaks down all you need to start your own podcast today, from how to create it, what motivated you to start your podcast, the equipment you need to start your podcast, how to edit your podcast, and so on. A podcast is audio broadcasting in a digital context. It is a content medium that does not require all of your target audience's attention like in the case of video or reading a blog post.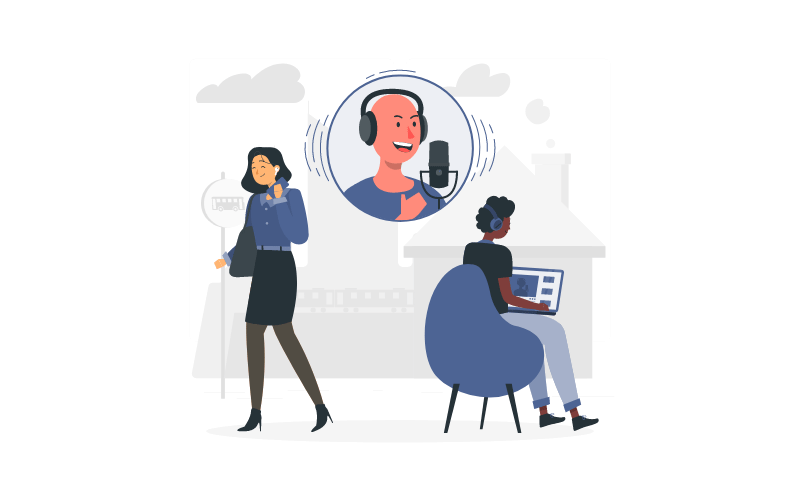 Why do you need to start a podcast? It could be a lifestyle, as a form of therapy, or even just as a way to motivate yourself. There are so many reasons why you need to start a podcast. You will come to understand the central idea of what you want your podcast to look and sound like, the length of your podcast, and the style: which could be solo or mixed.


KEY LESSONS FROM THE COURSE
At the end of this course, you will have gained the following:
How to start a podcast

What you need to create a podcast

How to record a podcast

How to edit a podcast
Happy Learning.
Meet the instructor
Mayokun & Skelly
Mayo Okunnu is popularly known as the minister of fitness. He studied pharmacology at the University of Sunderland, UK. Fitness being his life passion, Mayo Okunnu has achieved a plethora of fitness certifications from all over the world. He is the founder of the international fitness facility BODYROX FITNESS STUDIOS.
Innocent Edache has been a radio DJ for two years while studying at John Carroll University, and he has been a podcast listener for 13 years. He also worked as a Project Manager for BBC Media Action, where he was involved in the development of radio, television, and online content. In the podcast world, Innocent co-presents and co-produces the S&M show with his best friend, Mayo. He also co-hosts Combat Culture, a podcast about combat sports.