Author: Hussain AbdulQadir

Level: Beginners

Modules: 6
Course overview
Speaking in a memorable way is a challenge for people. The lessons in this course have worked for me and other public speakers. We would be focused on the various facets of public speaking, and more. This course will guide you towards a successful speaking career.
No. of Videos: 6

Certificate: Yes
MORE ABOUT THIS COURSE
I will walk you through the importance of public speaking and introduce you to the 3 P's of public speaking. I will also help you identify ways to overcome public speaking fears.

This course would help you discover the substances that you can use to build yourself up confidently. This course begins with an introduction to the concept of public speaking, it highlights the need to know the various facets of public speaking to help you become a better public speaker.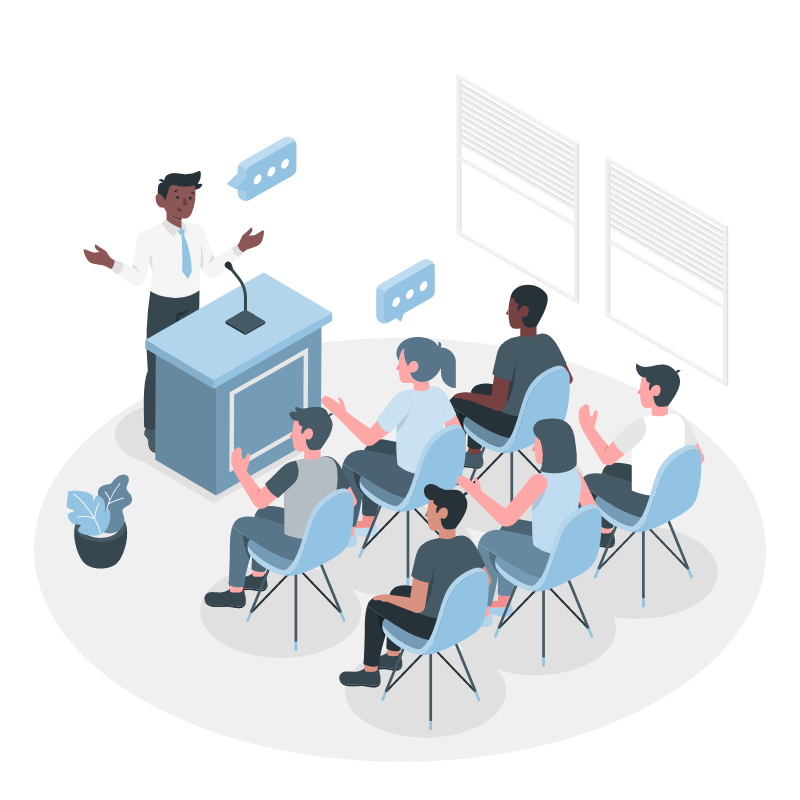 One day you will likely have to speak in public and this it could be at a friend's event, or your workplace. Public speaking is very important in achieving your goals. The fear of public speaking is real, and there are ways that can help you overcome this fear. This course will equip you with ways to help overcome these fears.

Each lesson is designed to help you learn better ways to communicate with your audience while keeping in mind the structure and contents of the information you wish to pass across. By the end of this course, you'll be fully equipped with the skills required to speak eloquently to any audience at any point in time.


KEY LESSONS FROM THE COURSE
At the end of this course, you will have gained the following:
An understanding of the 3 Ps of public speaking and how to apply them.

A deep knowledge of what public speaking is and what it entails.

How to prepare a well structured speech.
Meet the instructor
Hussain AbdulQadir

I am an award winner and recipient of the Youth Enterprise with Innovation in Nigeria (YouWiN). I studied Development Communications (PGD) at the Dept. of Theatre & Performing Arts, ABU Zaria at Post-Graduate level. (2015). I commit my creative work of art, complement the sincere efforts of striving to enlighten and educate people to be just "Humans"!