Song Writing - The Fundamentals
Author: Sapphital Original

Level: Basic

Modules: 4
Course overview
At some point in our lives, we've all had dreams of crafting our feelings into music. Song writing is one of the most germane and satisfying means of self-expression. This course will guide you through the process of converting those thoughts and emotions into musical masterpieces.
Certificate: Yes
more about this course
A good song writer is one who is always working towards improving their craft. They recognize critical song writing skills that need work and commit themselves to improving through practice and education. Our online songwriting courses for beginners is a great way to get started on your enhancing your skill. Get an introduction to the mechanics of songwriting and learn how to express yourself better as a songwriter with this top-rated songwriting course online.


Song writing
is straightforward! Any song writer or aspiring song writer can write songs the best way they know, but there is a technique to make the script zing, like a set of rules. Come on board, let's explore and apply these rules together. By the end of this course, you'll be able to confidently take your idea and turn it into a finished song.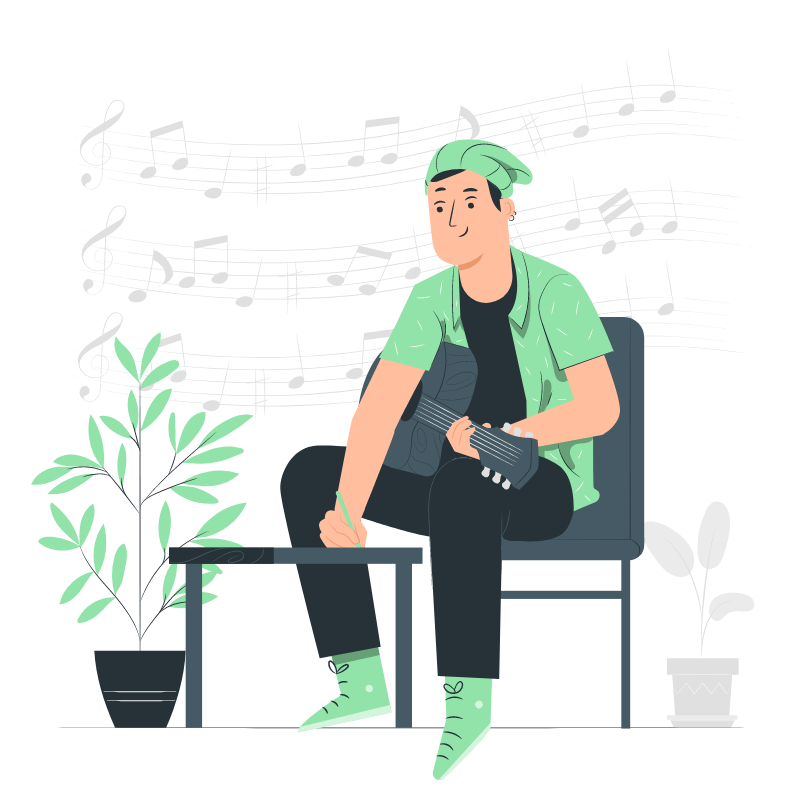 This course will teach you the methods that will help you get your musical message across and ensure that your listeners stay engaged from beginning to end.


KEY LESSONS FROM THE COURSE
At the end of this course, you will have gained the following:
The length and lines of songs

The stable and unstable lyrics

Song forms
Happy Learning.
Meet the instructor
Sapphital Original
This is a Sapphital Original course. This course has been carefully developed and delivered engagingly to foster learning through a collaborative effort of a team of researchers, content developers, animators, videographers, graphic designers, voice-over artists. The coming together of 100% Head, 100% Hands, 100% Hearts to ensure top-quality learning.