The Art of Colouring and Design
Author: Samuel Olupinyo

Level: Beginner

Modules: 7
Course overview
Art is one of the best ways to express thoughts, ideas and pass messages to people. The introduction of colour further beautifies our art and draws emotions from your audience. In this course, I will teach you how to add solidity and create depth using colour. You will also learn the fundamentals that drive visual
design.
No of videos: 11

Certificate: Yes
Isn't it fascinating how the sky assumes a blue shade in the morning, and adopts a shade of orange at sunset? At each point evoking a particular emotion. This is the power of colour. As humans, we are surrounded by colour, we connect with the various colour tones we see, and we tend to remember objects by their colours.

There is no denying that art evokes emotions and what better way to connect with people, than to infuse colour. In this course, you will be taught elements like colour, shape, balance, symmetry to help you begin to create colourful pieces and simple designs that help you communicate with your audience.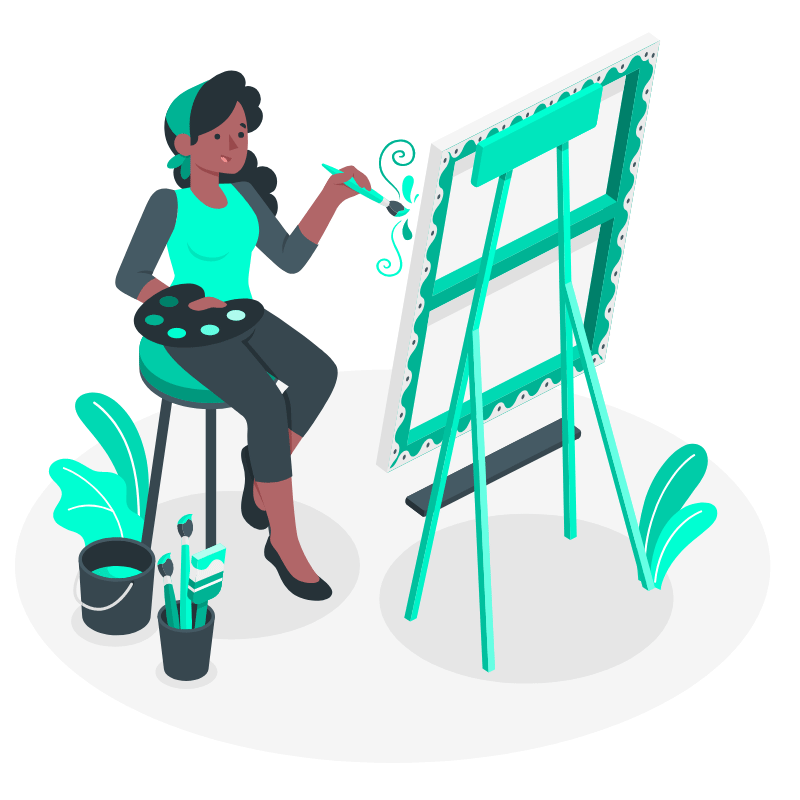 Your instructor Samuel Olupinyo, teaches you how to communicate and articulate your ideas visually using colour, letters, and graphics. You will also learn the basic concepts of motif and pattern to help you unlock your passion for calligraphy and textile design. By understanding the concepts and practicing, you can certainly unlock your individual style.

key lessons from the course
At the end of this course, you will:
Learn the classes of colours and the basics of colour mixing

Learn how to create highlights and shadows using paint

The concept of lettering, calligraphy and graphic design
Meet the instructor
Samuel Olupinyo
Samuel is a dedicated artist who spends his spare time creating beautiful artwork. He studied industrial design at Ahmadu Bello University, Zaria, with a major focus in graphic design. He discovered his love of art when he was a small child and nurtured it until he achieved his current place. He's also a professional educator who uses his resources and experience to teach others about art. In addition to his passion for art, he's a missionary who also uses his art as an avenue to preach the gospel.