Big Challenges, need Great people
Our Vision - "Take Learning to every Community in Africa".

Learn . Unlearn . Relearn.
Sapphital - the Education Alternative
Sapphital is the Education Alternative for individuals, teachers, employees, organizations, and business owners. The world is facing a Learning Crisis and there are local and international organizations and Governments doing the best they can. Sapphital is doing the heavy lifting here in Nigeria and Africa by:


Providing a Digital Platform where teachers and instructors can build and host their learning contents.
Creating a massive media and eLearning production studio where Organizations and Individuals send their contents for Digitalization
Translation of contents into Local and International languages to minimize the language barriers to skill acquisition and learning.
Using its network of partners and stakeholders on the ground to distribute Learning Contents to people and communities

We are making it easier for International Organizations to implement their educational programmes here in Nigeria. All parties must come together, around the same table. Covid-19 left
a lot of people are left behind when it comes to education and learning and this is a setback for the United Nations' 2030 Agenda with its motto - 'Leave no one Behind'. The effects of the pandemic
is still taking its toll and we all must act.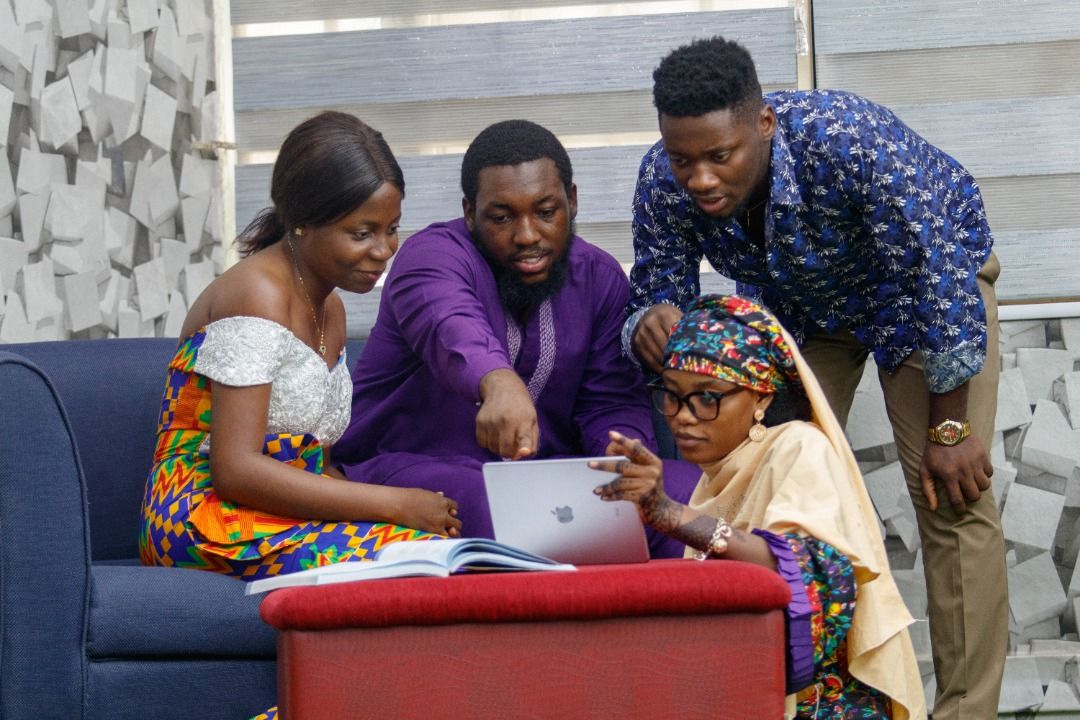 In Africa, learning a practical skill or knowledge can transform a Generation and we have seen this firsthand in families and communities.
At Sapphital,
We believe practical skills gives you a chance to survive and thrive.
We believe soft skills like compassion, emotional intelligence, interpersonal skills, and creativity improves your chances to perform optimally at the workplace and life in general.
We believe in the entrepreneurial spirit of Africa. Start a business, grow a business, create wealth for yourself, your family and community.
We believe more jobs can be created, more people will find those jobs and they will do well in those jobs and become leaders tomorrow.

The cycle of Poverty can only be permanently broken through education and learning. Our educational systems and structures as they are now cannot meet the needs of today and tomorrow's teaching. Digitalization is the KEY. Education must go beyond the classroom. We must complement educational certificates with Practical Skills.

At Sapphital, these are our core motivations. We invested heavily in building the massive eLearning operations we have today especially in the Digitalization of Contents and the use of our Learning Infrastructure to support Learning.
We are masters of eLearning.
Premium Learning Management System (LMS) - with Mobile Apps
Our Premium LMS is for Organizations, Schools, and Communities to host eLearning contents for staff and learners to acquire unlimited skills and knowledge from any location, at their convenience on any device. Our LMS comes with native iOS and Android Mobile Apps.
Content Conversion and Digitalization Services
We convert your training materials from any format into interactive and engaging eLearning contents that can be hosted on your Learning Management Systems. Your contents come in Animations, Designs, Videos, Dramas, Audio, eBooks, Music and more.
Online Courses (Free and Paid)
We have an array of High Quality Courses in English and Local languages for individuals, students, women, youths, graduates, employees. Get the practical skills you need to start your own gig, or land that job or become a star in your current career.
Translation Services
We translate learning contents into any language of your choice, to meet the needs of your end-learners. We currently offer translations in French, Hausa, Yoruba, Ibo and Pidgin. We also offer special services in any other language.
Who needs our Services?
We manage the entire Value Chain of Digital Learning. We bring all parties to the table.
Individual Learners - Students, Workers, Freelancers

International Development Organizations ad NGOs

Corporate Organizations

Government Agencies

Schools and Universities

States, Local Communities
Our People - Diversity at its Best
We have an awesome team here at Sapphital. We recruit and train Young people to work as full-time employees at our Corporate Office and our studio.
Our Values - Courage, Excellence, Love, Loyalty, Open mindedness. We believe in Love and Equality for all.
Designed and built for everyone
In Africa, learning a skill, or acquiring knowledge can make a huge difference in people's careers, livelihood and families. Sapphital is the online learning platform with a broad array of courses for African Learners, in English and local languages. On Sapphital, instructors are meeting learners everyday and sharing knowledge. There's a course for everyone.
Work here is overflowing. There's always something to do that is exciting. When we say we want to make a dent on the continent of Africa, we mean it. How can you go 2 years and never get bored. I love my job, I love my team members, I love Sapphital.
DITON
Sapphital is connecting people and creating employment and wealth for youths, mothers, families, and communities. Everything we do is for Nigeria and Africa and our courses are changing lives.
FEMI
Strategic Partnership with the Federal Government
The SME Digital Academy
In partnership with the Federal Government of Nigeria, through the Small and Medium Enterprise Development Agency of Nigeria (SMEDAN), we developed and launched the 1st ever SME Digital Academy to Educate, Empower and Elevate millions of MSMEs in Nigeria and across Africa.
The Lorewa Academy
Lorewa is the first Online Learning Platform developed by Women, Taught by Women for Women in native Hausa Language. Lorewa is for the Arewa woman that has the desire to either teach or learn something new. Lorewa is addressing SDGs No 1, 2, 4, 5, 8 & 10 and will lift Arewa women, their families, and communities into the Digital Era, creating sustainable wealth.
WHERE OUR MAGIC HAPPENS
Sapphital

Office Tour
We have one of the largest media and e-learning production studios in Nigeria, located at the Central Business District, the heart of Abuja where we have operated for the last 11 Years. From Animations, to Videos, Sound, Designs, Digitalization, we produce it all. Working with our instructors, what we do everyday is transforming the life of someone out there.
Click on any of the Logos below to read more
Turn your passion and knowledge into impact and income. 60% of our external instructors are women. Becoming a Sapphital Instructor is free, it's fun, it's seamless.
Affiliate Partners
We Collaborate with various Agency to bring out the best in them


IMPROVE YOUR TEAM PERFORMANCE
Sapphital Enterprise
We have the most intelligent Learning Management System with over 10,000 Contents for your employees as well as the capacity to build your own contents.